UNCOMMON BOSTONIAN

What Makes Me The UNCOMMON BOSTONIAN?
I have an neurological disorder on the autism spectrum called Asperger's Syndrome (AS). It makes me perceive everything differently and think in my own unique way. Everyone in Boston believes I am uncommon. That's why I am using my ability as a writer to raise awareness about Asperger's.
Asperger's Syndrome is a form of autism on what some doctors have called the lighter side of the autism spectrum (at the moment research is being done to get a clearer definition of Asperger's Syndrome). It does render someone to be incapable of recognizing social cues, body language and facial expressions. "Face Blind" and "Mind Blind" are two other names for it. This trait has been called a Nonverbal Learning Disorder (NLD) because the right hemisphere of the brain is underdeveloped which affects the capacity to perceive noverbal communication. It has been refered to as a "right-hemisphere communication disorder." Another important point about Asperger's Syndrome is that it can range from mild to severe.
I even had trouble understanding people's intentions because I had no idea what they were thinking. I even saw things literally. I couldn't see things any other way. So I misunderstood idioms and the like, much to my embarassment. Misunderstandings are a way of life for me, but I ask questions whenever people tell me things so I can get a clear picture about what they are communicating to me.
If only I was diagnosed correctly sooner, I wouldn't have so much difficulty with so many things in my life. Asperger's has been known in the United States since 1994, but it is not so well known to the general public or the doctor I used to see for a very long time. All the symptoms were there.
Keep coming back for updates! Also, check out My other website, Uncommon Bostonian's Uncommentary!!! My memoir about my time with WBCN-FM is located there. See Uncommon Links Page!!!
Check out The Night Before - a personal essay on the bottom of this page!

Update 08/10/09
WBCN-FM will be off the air this week. Hard to believe! I have been busy with my two blogs: Outside In and Uncommon Bostonian. I still haven't figured out with to do with this website and its sister website the Uncommentary yet, but I want to do something with them.
Stay Tuned for More!
Blog addresses: http://www.yechristian.wordpress.com
and
http://www.uncommonbostonian.wordpress.com
==========================
Older Updates by Me
September 2005
I have a blog now at AOL Journals. It is called Outside In. I started it in July, and I have been enjoying the use of it. So far, I have made entries about articles about Asperger's Syndrome and posted the links to them. I also wrote about Charles Laquidara's motorcycle accident in Maui last month. He broke his foot in two places and a few ribs. Ouch!
Recent entries on my blog have been about Hurricane Katrina and the flooding in New Orleans. Heartbreaking to see what's happened down there. Also, I wrote about the deaths of James Doohan, Barbara Bel Geddes, Peter Jennings and Bob Denver. It's been a busy time for this writer. Also, I am working on my memoir called Uncommon Bostonian.
June 2005
I got myself the ResMed S7 Lightweight beside my bed so that I can sleep better at night. It sure does take up a lot of space on my nightable, but the mask is bruising my face. My doctor said I'll get a new one. Oh Joy!
I found out last weekend (June 18) that Sir Paul McCartney bought the mansion that had its exterior seen on the old 1960s Batman TV show. What a merger! The Beatles meet Batman and Robin. Btw, June 18 was Sir Paul's birthday. He has one more year to go to hit the big 64 mark.
April 2005
Looks like I do have a sleep disorder. Check the Uncommentary about that! Otherwise I am doing fine. Except for that sore right knee. That was one bad car crash I had back in Debember 2004.
February 2005
I have been very busy for the last few months of 2004. Check out my other website for details. Use the link for the Uncommentary! I have had a lot on my mind! Also I miss Johnny Carson very much.
September 2004
I would like to mention that Former President Bill Clinton is okay after heart surgery today (9/6/04). Stay away from the junk food, Bill!
August 2004
I've been busy for most of the summer, but I am working on the memoir. Steady as it goes.
Last month, I met Bill Clinton, the former President of the United States, and got his autograph. I even shook his hand. He wrote his book called MY LIFE. It's huge. If only he learned how to edit…
Anyway it was great to meet Bill and his Ultra Neon Bright Pink Tie
Check out the Uncommentary at the companion site for details.
Update:
What have I been up to of late? Well, I did start a new job in March. That explains why I haven't been to both my websites for quite some time. I have been a very busy person with Asperger's Syndrome.
I have been making progress with my memoir proposal though since I joined a writers group back in January. The feedback has been wonderful and it has helped me polish the proposal.
In the meantime, I have been visiting the JBF and posting comments left and right on there. I loved John Byrne's work on X-Men, Fantastic Four and other comics that he has worked on in the last 30 years.
One more item: if you want to know what I look like. Click out the About Uncommon Bostonian tab on this page and see yours truly.
---Yvonne
May 22, 2004
----------------------------------------------------------------------------
HAPPY 52th ANNIVERSARY!
JOHN, PAUL, GEORGE AND RINGO!!!
February 1964 - February 2016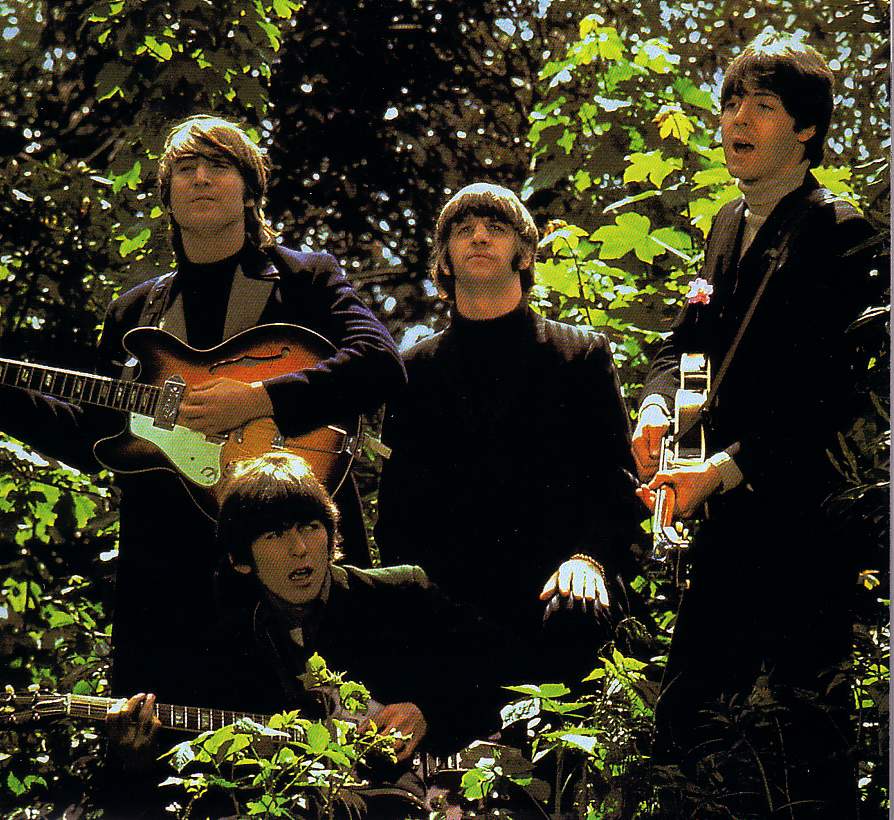 ----------------------------------------------------------------------------
R.I.P.
JOHNNY CARSON
HOST FOR THE TONIGHT SHOW FOR 30 YEARS!
--------------------------------------
The Night Before
by
Yvonne Christian
One trait about Asperger's Syndrome people is their rote memory. There are many things I remember. For example, I remember one night at dinner with my parents when I was a teenager in high school in Maryland. It was only a couple of years before I went to Boston to attend Emerson College.
My parents had a habit (or, maybe, it was their AS ritual?) of making negative criticisms of my long black hair. From my point of view, a black girl with long hair was nothing unusual, but my parents needed something to complain about. My hair was one of their favorite targets.
When I mentioned to them that Yoko Ono has long black hair, my father asked who that was. I answered proudly, "Mrs. John Lennon of the Beatles." That sent my father off in a temper tantrum because both he and my mother were anti-Beatles. They told me to shut up about talking about them in their jealous rage. They were beyond sick and tired of listening to me talk about them and rarely anyone else. It had been going on since I first saw the movie "Help" on TV when I was 4.
How do I remember that dinner so well? The date was December 7, 1980.
Copyright Uncommon Bostonian 2003